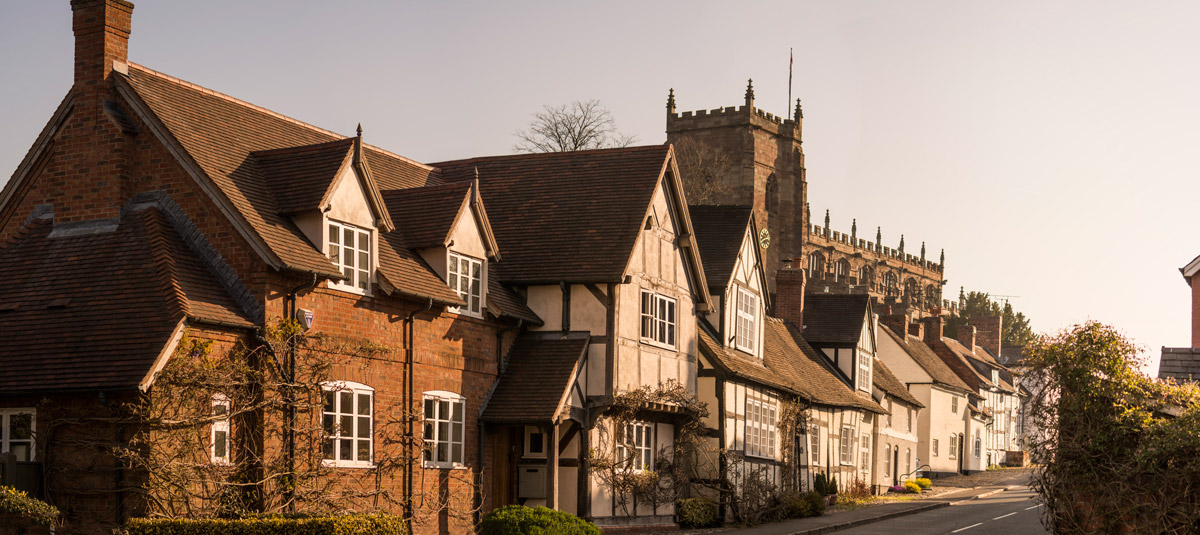 A brief History
Centuries of Culture and Commerce
It's name taken from old Norman French 'Mal-Pas', the village is mentioned in the Domesday Book of 1086. Even then it was considered a place of note.
Always affluent, Malpas' wealth grew from the rich farmland of the area. Its importance grew, when in 1281, it was granted a charter for an annual fair and weekly market. It meant that Malpas became a focus for surrounding villages, drawing in people not only for commerce, but for entertainment too. The village retains its Norman Motte and Bailey Castle and the ancient Church of St. Oswald's, which is clearly visible from Mount View. Several fine houses, shops and public buildings were built in the 18th century, notably by local families the Drakes and Cholmondleys, whose griffin and wyvern symbols can still be seen around the village. Malpas became the place to be.
And so it remains today; a sought after location providing a particularly rich quality of life and village community.
The Village
The Charm of a Village; The Attractions of a Town
Full of quant period charm, Malpas is at heart a village, yet has all the amenities of a town. There's a strong sense of community with active churches, a Parish Council, The Malpas Sports CLub and all the facilities and services that make for a vibrant lifestyle.
Malpas Sports Club is directly opposite Mount View and the village High Street and shops are 5 minutes walk away. There are a number of good local pubs and restaurants, also independent traders such as Huxleys the bakers and Barlows electricals along with convenience stores Co-op and Londis. There is also a regular Farmers Market held in the village.

Essential Services
Essential services include a doctor's surgery, a dental practice, a chemist, an optician, a Post Office, and a Fire Station. The village also has several excellent schools including Bishop Heber High School (Ofsted Outstanding); Malpas Alport Primary School (Ofsted Good) as well as a couple of pre-schools, providing a range of quality schooling to suit children of all age groups. A number of private / independent schools are also available in the area, including the White House School (Whitchurch), Abbey Gate College (Saighton Grange) and Ellesmere College (Ellesmere).
Malpas has a strong local and cultural community, hosting an annual Festival of Literature and Music, as well as more localised events such as Mardi Gras and a Scarecrow trail. There are active Churches, a Parish Council and social clubs. It could be said that Malpas is a village full of character and period charm, yet has all the benefits and amenities of a small town.
Outstanding State, Private and Independent Schools
Excellent transport links to Whitchurch, Wrexham, Chester and beyond
Independent Retailers
Regular Farmers and Craft Markets
Highly regarded Pubs, Restaurants and Wine Bars
Doctor, Dentist, Pharmacy, Post Office and Fire Station
Malpas Horse Trials
An annual Arts and Literary Festival
Easy access to the Public Footpaths and the National Cycle Network